The Religious Roots of Science
Sunday, December 21st, 2008 at 6:35 am
by Borg
I think science needs to be understood historically as a reaction against religious epistemology. It was, and still is, a struggle against irrational authority and faulty reasoning. Throughout Western intellectual history it is hard to find thinkers and philosophers that were not religious, and whatever separates science from religion there is bound to be more in common as they are both human quests to answer the big questions.
Learning from Experience
Both extremely religious and extremely scientific people are human – comes as a surprise doesn't it?! Point is that humans like all other animals learn from experience, whether we want to or not. I do believe that the religious and the scientific attitudes to life are complementary, and coexist in us, but humour me for a moment and allow me to sketch them out as opposite extremes. For a person with the religious attitude it is impossible to have a mistaken belief in God or more specifically how God manifests himself in daily life. The belief in a God is an emotional attachment and daily experiences will only be allowed to either confirm it or be irrelevant to it. This denial however only works up to a point. Some previously religious people can no longer cling on to their beliefs when confronted with extreme evil or injustice, hence the emotional benefit derived from the religious belief no longer compensates for the cost of turning a blind eye to those painful parts of human experience that contradict a belief in Divine Justice and Providence. Historically this challenge to faith goes under the name the Theodicy problem, and it has given rise to many desperate attempts at defending the essentially anti-empirical belief in God. The Devil with a Tail manifests himself when a Christian has been beaten literally sense-less by life itself. In this sense even a desperate believer is a reluctant empiricist, forced by an experiential anomaly to find a new hypothesis to explain and justify the validity of the original belief. The empiricists would only bring this natural animalistic ability to learn from experience to the fore and hail it as the supreme source of knowledge.
Numerology as a Proto-science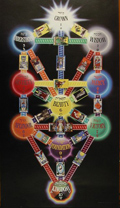 Rationality, in the sense of an ability to draw conclusions from premisses, is neither an invention of science nor exclusive to science. "7 is a sacred number and everything in nature is made up of 7. As there are 7 orifices in the head, 7 notes in the musical scale, 7 colours in the rainbow there are 7 planets orbiting the earth." This kind of reasoning was seen as valid in the Christian tradition, and while the premiss that there are sacred numbers may be false it is still an attempt at drawing some kind of rational conclusion based on an assumption. Numerology is an example of rationalised mythology, and is another way Christianity is close to its alleged opposite Occultism, and the mysticism of Pythagoras, the Jewish Kabbalah and Islamic ilm al-huroof.  ("…it is still common today in some Islamic cultures for potential in-laws to analyze the numerical values associated with the letters of a man and woman's names to see if the couple will make a suitable match.")
"

Science was driven by force away from the subjective to have a chance to survive at all against oppressive irrationality.

"
It is an attempt at using the rational faculty to find the patterns that connect, and to make predictions thereof.  In a way it can be thought of as proto-science; It has an assumption and to verify it it is searching for evidence that supports it. It is an exclusively corroborative effort, meaning it is only looking to confirm and elaborate some basic ideas, namely that there are sacred numbers and that God arranged the world accordingly. Any example that supports the theory is counted, and anything that contradicts is ignored. In this sense the theory can never be mistaken and it shows why verifiability is insufficient as a scientific ideal. You can find an infinite amount of things that can be grouped into seven it will never prove that seven is a sacred number, nor that there will be exactly seven of something as of yet unknown. The brain is wired to see patterns in things and do what we may we cannot avoid it. We often see meaningful coincidences and synchronicities as evidence of higher purpose and destiny. When this healthy and natural tendency takes delusional forms it is called apophenia, and schizophrenics often claim to see conspiracies and meaningful connections where sane people see only a random events or a bunch things. But this ability to see patterns and to make generalisations from experience is the basis for all empirical knowledge, and again science is just a refined form.
The origin of Accountability – The Rational Debate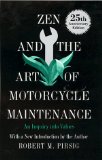 If we could not make mistakes and if the world was a simple thing all would be peace and harmony, but alas even within the religious traditions all around the world there would be debates about how to interpret experiences, scriptures, and what predictions were the correct ones. From these disagreements would naturally spring some kind of criteria of accountability, i.e. a demand to be able to give a reason for one's belief or interpretation. If two people argue and both think they are right, while they might both be mistaken, it is likely that the argumentative energy will dig out a bigger epistemic hole by pushing each other and trying to prove the other wrong. This is only guesswork on my part but I think that the demand for accountability which is central to science comes from these traditional disagreements. From debates would come some norms about what is a justified belief and while there have been many different epistemological school "meta-debating" what qualifies as a justification, gradually having no justification for a belief at all would leave the contender out of the game so to speak. Today this ideal has evolved into the basis for the academic discourse, and it is a pillar of Wikipedia. A contributer says: "Wikipedia is both an encyclopedia and a community devoted to producing this encyclopedia. An encyclopedia is a corpus of fact, not opinion, not mystic truths. Thus our community must abide within Pirsig's "Church of Reason" as an academic entity. Logic and rationality alone set the standard for what we do here. To refuse to discuss a topic squarely—to refuse to look the bull straight in the eye—is to forgo all consideration."
Questions of the validity of some authority only arise when there are conflicting views, each claiming authority. It has always been dangerous to oppose authority, and to question faith still today means running the risk of receiving a death threat. That many Muslims have no sense of humour is not a joke if you are a Danish cartoonist.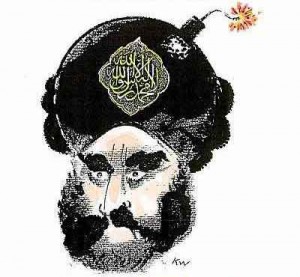 One of the motivations for the scientific ideal of impartiality and objectivity can be understood historically in the context of conflicting interpretations within religious traditions, but also as a necessary neutral hiding grounds for heretics like Copernicus and Galilei. If you risk being beheaded you want to make it a question about the world and not about subjective opinion. You don't want to be personally responsible for the earth not being at the centre of the universe. Impartiality, objectivity, verifiability, testability, reproducibility – all of these are scientific ideals that probably have religious precursors from times of conflicting "powerdimes". But apart from generating more reliable knowledge about the material universe I think they can be understood as protections against power abuse.
"

Religion gave rise to science, but bad religion gave rise to bad science.

"
Science was driven by force away from the subjective to have a chance to survive at all against oppressive irrationality. It had to limit itself to explaining and establishing demonstrative facts, but all reality might not want to wear that dress. Value neutrality, objectivity and impartiality work very well in physics, but not necessarily in social science and humanities. To simplify, religion gave rise to science, but bad religion gave rise to bad science. This, I think, is one of the reasons why science still has not be able to replace neither religion nor ideology as the definitive authority in today's society.    
How Science is not Religion
Science came out of religion and philosophy, and is still struggling to assert its separate identity. Religion is also learning from experience, albeit somewhat reluctantly. It is making generalizations from basic observations and seeks to verify them. It is making predictions about the future. What then is the difference between science and religion? Apart from it having developed those learning abilities it inherited from its religious past, and having self-consciously tried to sacrifice the ballast of irrational authority of holy books etc, the essential difference I think is captured in Popper's falsifiability criterion.
"

A belief is only scientific in so far as there is something we can experience that can prove it wrong.

"
A belief is only scientific in so far as there is something we can experience that can prove it wrong. As long as a belief that can be proven wrong stands the test of time it can be considered true, or rather nearer to truth than its opponent, i.e. have verisimilitude. The beauty of this idea is that it captures a fundamental asymmetry in our knowledge of the world, namely that we cannot know the truth but we can know what is a lie. Popper was, I think, the first to point out that while we cannot prove a proposition true with any number of observations to support it we can prove it false with a single observation in contra. A numerologist can find new examples of seven every day but it will never prove that nature favours seven over twelve or two or whatever. According to this idea of what scientific knowledge is, the hypothesis that nature favours seven is unscientific and basically unknowable due to how it is formulated. If one said instead that "everything in nature is made up of seven" one could easily prove it wrong by picking up one stone. Falsifiability thus gives us something extremely precious, namely a criterion to help distinguish between the knowable and the unknowable. Science should devote itself to the knowable, and religion the unknowable.
Science still on the defensive
The idea that science should deal with the knowable and religion with the unknowable sounds clear and simple, but in practice it is virtually impossible since the things that mean the most to us, our hopes, needs and symbols, are not facts that can be easily known. Being strictly scientifically scientific and adhering 100% to the falsifiability criterion would limit the scientific enterprise to merely observable phenomena, to simple facts, and exclude the strict scientist from weighting in on anything political or existential. But the very existence of science is a political and existential issue! Why should there be science? Why should we try to solve the small and the big questions? How should we organise society? Should the state fund scientific projects? Science is necessarily based on assumptions that themselves cannot be proved scientifically, and thus there is political or even religious aspects to science. Unless science finds a way of embracing its own religiousness instead of religously denying it the debate is skewed. The ultimate questions need to be solved through honest debates where all the brightest minds work together.
Tags: Philosophy, Religion, Science